As wildfires continue to burn across the Western U.S., air quality levels in the region have reached very unhealthy levels.
Those who already suffer from allergies often have chronically inflamed airways, which makes them very sensitive to smoke, thus worsening their symptoms.
According to Dr. Alan Goldsobel, allergy specialist at the Allergy and Asthma Associates of Northern California, "People with allergic rhinitis and environmental allergies can have much worse upper respiratory tract symptoms involving the eyes, nose, and sinuses. Symptoms can include burning, itching, congestion, sinus pain and pressure."
And according to WebMD, research has shown that air pollution can increase the risk of infection with COVID-19.
What precautions can allergy sufferers take to protect their immune systems, and particularly with COVID-19 still upon us? A few tips:
Check air quality levels from IQAir or the EPA's AirNow which measure major pollutants, particulate matter, carbon monoxide, and sulfur dioxide.
Stay indoors as much as possible; keep windows and doors closed.
Ensure proper ventilation systems are in place. This also minimizes the risk of COVID-19 transmission.
Use certified asthma and allergy-friendly HEPA air filters, air cleaners, HVAC systems, and more.
Run your air conditioner – set the air intake to "recirculate" and keep the filter clean.
Avoid using anything that burns, such as wood fireplaces, gas logs, gas stoves and candles.
Keep exercise indoors and at a moderate (rather than high-intensity) pace. Heavy exertion increases your breathing rate, causing more air (and pollutants) to pass through your lungs.
If you must be outside or in public areas, surgical masks provide the optimal protection as they are easier to obtain, and protect against COVID-19 and wildfire smoke.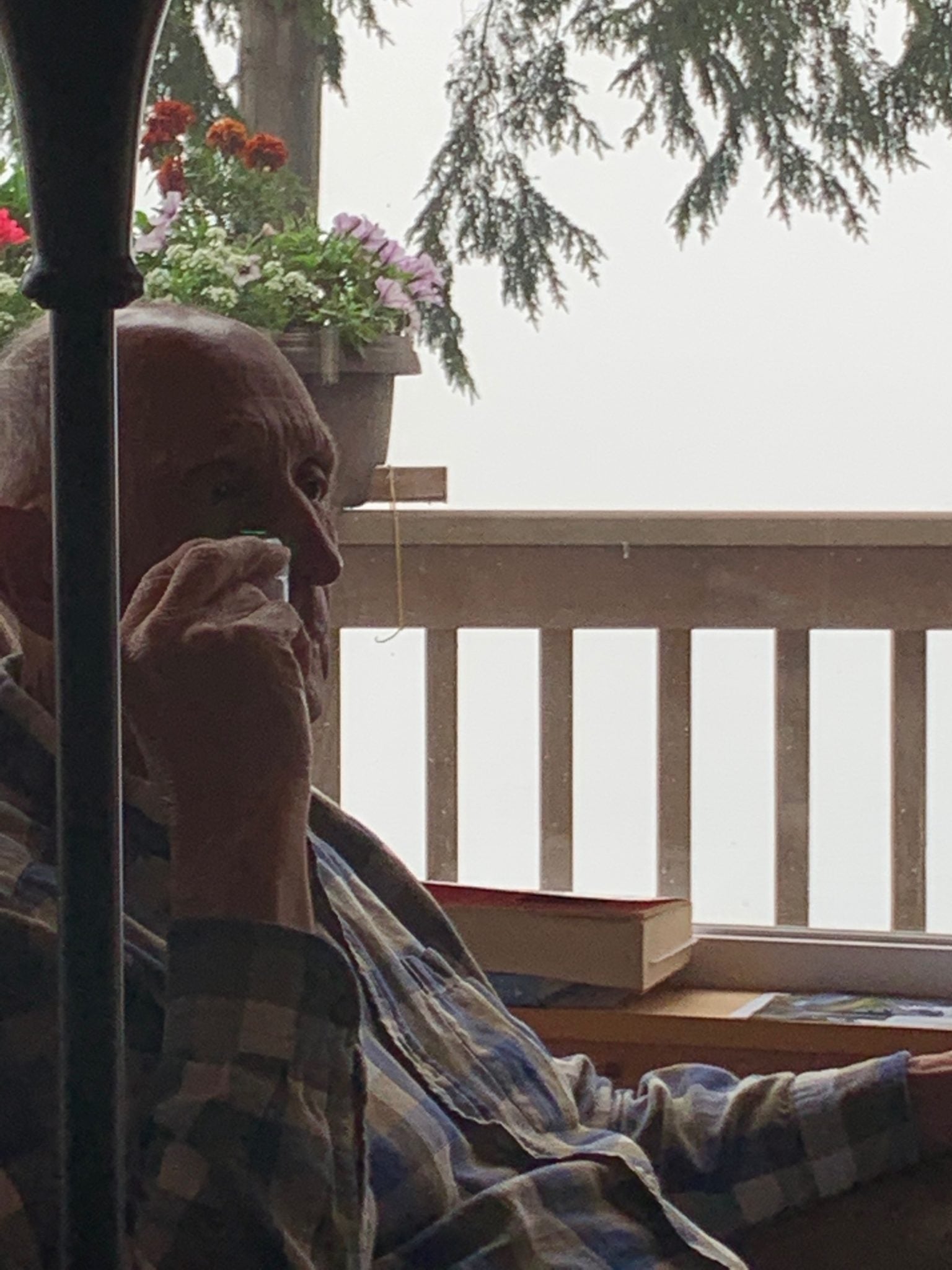 Worsening allergy symptoms can be painful, so if you are seeking sinus pain relief, you may want to consider alternative treatment methods using gentle microcurrent technology.
Such alternative treatments for allergies include 100% drug-free ClearUP Sinus Pain Relief® – advanced microcurrent (low-level electrical stimulation) for reducing sinus pain.
If your symptoms persist, see your healthcare provider immediately.